Tom Lyon
Faculty Director, Erb Institute
Dow Chemical Professor of Sustainable Science, Technology and Commerce
University of Michigan: Ross School of Business
School for Environment and Sustainability
Thomas P. Lyon holds the Dow Chair of Sustainable Science, Technology and Commerce, with appointments in both the Ross School of Business and the School for Environment and Sustainability.
Lyon is a leader in using economic analysis to understand corporate environmental strategy and how it is shaped by emerging government regulations, nongovernmental organizations and consumer demands. His book Corporate Environmentalism and Public Policy, published by Cambridge University Press, is the first rigorous economic analysis of this increasingly important topic.
His current research focuses on corporate environmental information disclosure, greenwash, the causes and consequences of renewable energy policy, and voluntary programs for environmental improvement.
In addition to his research, Lyon teaches classes to Erb undergraduate and graduate students, as well as to participants in Erb's executive Sustainability Academy. He also advises Erb's postdoctoral fellows and student projects.
Lyon earned his bachelor's degree at Princeton University and his doctorate at Stanford University.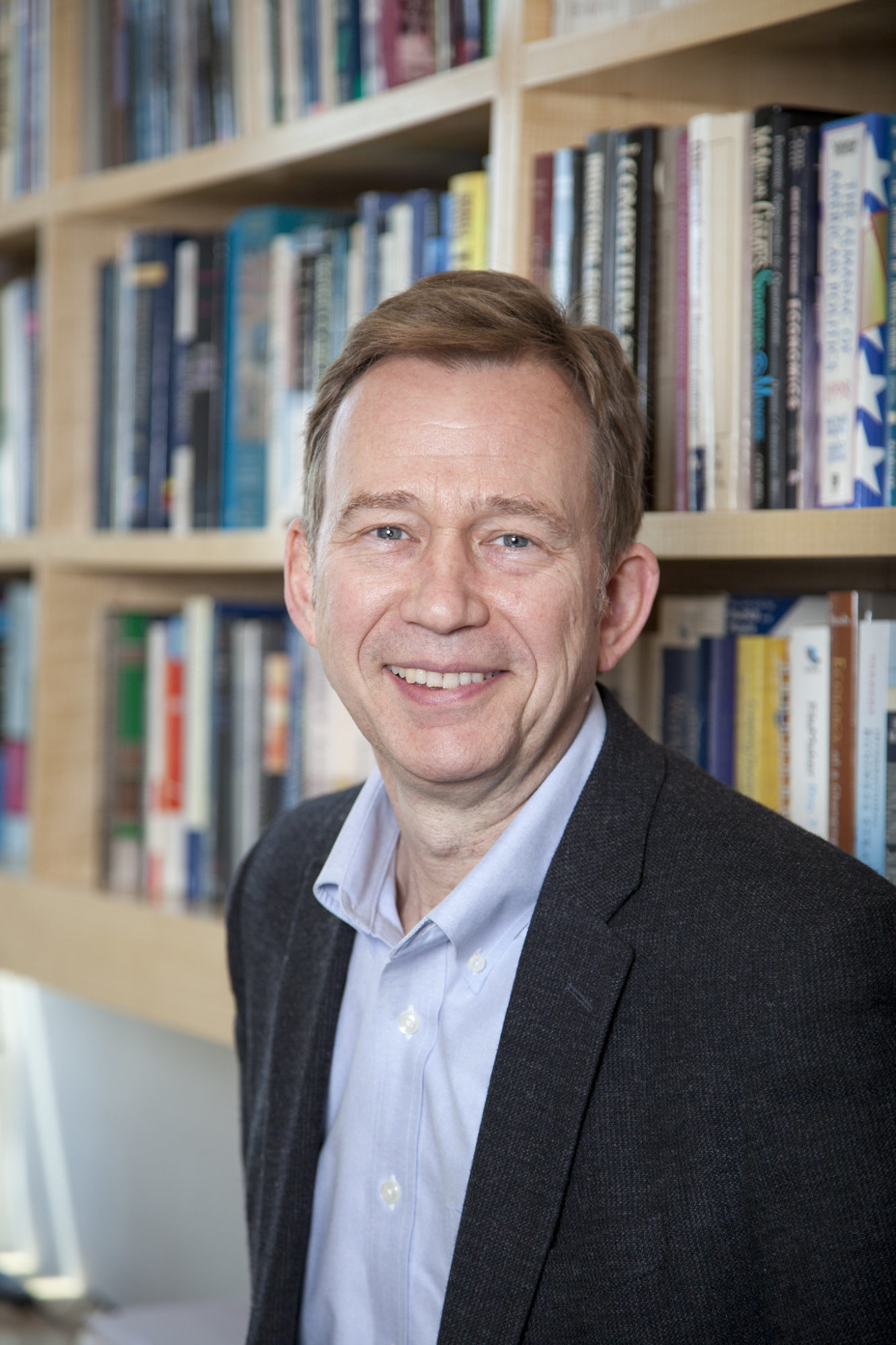 A Theory of Multi-tiered Ecolabel Competition
Authors: Fischer, C. and Lyon, T.
Published Date: 05/2019
Source: Journal of the Association of Environmental and Resource Economists, Volume: 6, Issue: 3, Pages: 461-501
Sustainability Certifications and Public Policy
Authors: Lyon, T.
Published Date: 04/2019
Source: Dow Elements of Sustainability Video SeriesVolume: 1, Issue: 1, Pages: 1
CSR Needs CPR: Corporate Sustainability and Politics *Winner of the Best Article of 2019 in CMR*
Authors: Lyon, T., Delmas, M., Maxwell, J., Bansal, T., Chiroleu-Assouline, M., Crifo, P., Durand, R., Gond, J-P., King, A., Lenox, M., Toffel, M., Vogel, D., Wijen, F.
Published Date: 2018
Source: California Management Review, Volume: 60, Issue: 4, Pages: 5-24
Nonmarket Strategy and Social Movements Research: What Are the Gains from Trade?
Authors: Lyon, T.
Published Date: 2018
Source: Research in the Sociology of Organizations, Volume: 56, Issue: 1, Pages: 349-367
Not a Drop to Drink? Drinking Water Quality, System Ownership, and Stakeholder Attention
Authors: Montgomery, A., Lyon, T., and Zhao, D.
Published Date: 2018
Source: Research in the Sociology of Organizations, Volume: 56, Issue: 1, Pages: 207-245
Review of "Can Business Save the Earth?: Innovating our Way to Sustainability" by Michael Lenox and Aaron Chatterji.
Authors: Lyon, T.
Published Date: 12/2018
Source: Administrative Science Quarterly, Volume: 64, Issue: 4, Pages: 1-3
Salience Games: Private Politics when Public Attention is Limited
Authors: Heyes, A., Lyon, T., and Martin, S.
Published Date: 03/2018
Source: Journal of Environmental Economics and Management, Volume: 88, Issue: 2, Pages: 396-410
Voluntary Cleanup Programs for Brownfield Sites: A Theoretical Analysis
Authors: Lyon, T., Yin, H., Blackman, A., and Wernstedt, K.
Published Date: 2018
Source: Environmental and Resource EconomicsVolume: 70Issue: 2Pages: 297-322
When Corporations Take Credit For Green Deeds their Lobbying May Tell Another Story
Authors: Lyon, T. and Delmas, M.
Published Date: 07/2018
Source: The Conversation
Expect the Unexpected: Building Business Value in a Changing World
Authors: Yvo de Boer, Barend van Bergen, Thomas Lyon, Tom Gladwin, et al.
Published Date: 2012
In this report, KPMG International's network of firms analyzes a system of 10 sustainability megaforces that will impact each and every business over the next 20 years. These forces do not act alone in predictable ways. They are interconnected. They interact. It is important for business leaders to understand this system of forces; assess the implications for their own organizations; and devise strategies for managing the risks and harnessing the opportunities….
Towards Sustainability: The Role and Limitations of Certification
Authors: Thomas Lyon, Ben Cashore, Michael Vandenbergh, Mike Barry, Jason Clay, Michael Fernandez, Louis Lebel, Patrick Mallett, Tensie Whelan
Published Date: 2012
Read more<
Good Cop/Bad Cop: Environmental NGOs and Their Strategies towards Business
Author: Thomas Lyon
Published Date: 2010
"In a world where business has a powerful voice in politics, it is not enough for business to simply maximize profits while staying within the rules. Business needs to help craft the rules so that they are inclusive, equitable and do not externalize costs."
–Tom Lyon, Faculty Director of the Erb Institute