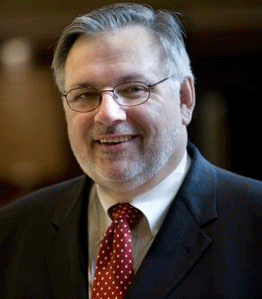 Terry Yosie
President and CEO
World Environment Center
Terry F. Yosie has served as President & CEO of the World Environment Center (WEC) since October 2006. His major responsibilities include development and implementation of strategies to advance business solutions for sustainability challenges. During his tenure, WEC has developed core competencies in supply chain management, innovation and the preparation of the next generation of sustainability leaders. WEC's work in these areas have been recognized by the U.S. Department of State, United Nations Environmental Programme and many global stakeholders.
Dr. Yosie has held senior-level management positions in government, corporate and consulting organizations. He served as Vice President at the American Chemistry Council from 1999-2005, providing leadership to upgrade the chemical industry's environmental, health, safety and security performance. He managed a global CEO Task Force in 2004-2005 to develop the Responsible Care Global Charter to improve chemical industry performance in 52 countries. He represented the industry as a delegate to the 2002 U.N. World Summit on Sustainable Development in Johannesburg.
As the Executive Vice President of Ruder Finn Washington from 1992-1999, Dr. Yosie led the environmental management and communications practices of the firm for a wide range of clients such as BASF, British Petroleum, Pfizer, and Philips Electronics. At BP, he advised the company on climate change issues that led to a new strategy announced in 1997 by then CEO John Browne.
Dr. Yosie served as Vice President for Health and Environment at the American Petroleum Institute from 1988-1992. In this capacity, he successfully led the industry's effort to negotiate cleaner fuel standards with EPA, state and local agencies and environmental organizations that impacted over $40 billion in refining investments. From 1978-1988, Dr. Yosie was employed at the U.S. Environmental Protection Agency's Science Advisory Board where he also served as Director from 1981-1988, In this role, he advised EPA Administrators and the U.S. Congress on the scientific basis of public health and environmental decisions, and he instituted policies and procedures to improve the technical basis for EPA-wide policy decisions.. He served as a U.S. delegate for the bilateral environmental program with the Soviet Union and negotiated diverse agreements with that country.
Dr. Yosie is the author of more than seventy professional publications and co-editor of a book entitled, Sustainable Environmental Management. He has published numerous articles on sustainability strategy and management and has lectured at Carnegie Mellon University, Dartmouth College, Duke University, Harvard University and other institutions.
He received his doctorate degree from the Dietrich College of Humanities and Social Sciences of Carnegie Mellon University in 1981 and is the 2013 recipient of the University's Alumni Achievement Award.