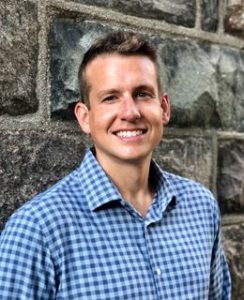 SEAS TRACK
Sustainable Systems
---
Robert Squiers
MBA/MS Candidate
Erb Institute
Robert is motivated by the global impact resulting from sustainable practices and infrastructure improvements as applied to the production of goods and renewable energies. As a member of the Erb Institute, he is interested in the cross-section of business and sustainability to prove that environmentally conscious changes can also be economically feasible.

As a Naval Officer, Robert witnessed first-hand the power and potential of renewable technologies as he led a team of Sailors through the operation of a Naval nuclear power plant onboard the USS Nimitz (CVN 68). After the Navy, he pursued a civilian career with impact as a Project Manager at a Boston-based clean technologies startup developing the company's first-ever commercial product focused on the decarbonization of the pulp and paper industry.

Robert holds a BS in Mechanical Engineering from the University of Michigan. Outside of school, he enjoys hiking, skiing, traveling, and exploring all the cultural opportunities that Ann Arbor has to offer. Go Blue!