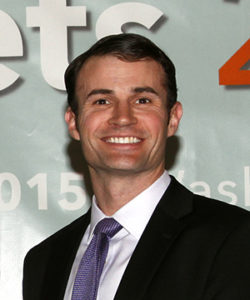 Rob Whittier
Director of Corporate Responsibility and Sustainability
Visa
Rob Whittier manages Visa's sustainability and corporate responsibility programs and partnerships, employee programs, formal reporting and communications, with a focus on environmental sustainability, renewable energy, greenhouse gas reduction, green building and data centers, waste and water and also human rights and humanitarian efforts.
Prior to that Rob led environmental sustainability and compliance for Vail Resorts, the premier mountain resort company in the world and led the development and launch of Vail's industry leading environmental initiative, An Epic Promise for a Zero Footprint which committed the company to zero net emissions, 100% renewable energy, zero waste and zero operating impact on forests and habitat.
Rob has over a decade of experience in sustainability and CSR, including roles as the Director of Sustainability at Northwestern University, as a Manager in Deloitte's Sustainability and Climate Change practice and as a Director in GE's ecomagination program and wind energy business.
Robert completed his MBA at the Ross School of Business at the University of Michigan with an emphasis on Strategy and Sustainability and his B.S. at Central Michigan University where he majored in Finance and minored in Environmental Policy.