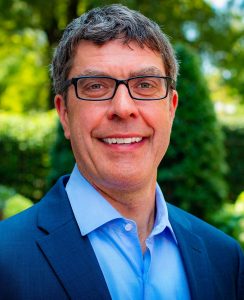 Rob Frederick
Vice President and Director of Corporate Brand and Communications
Brown-Forman
Rob Frederick is Director of Corporate Brand and Communications at Brown-Forman, a Louisville, Kentucky-based and almost 150-year-old maker and marketer of beverage alcohol brands, including Jack Daniel's, Herradura, Woodford Reserve, Old Forester, and Sonoma-Cutrer.
In this role, he is charged with external and internal communications and bringing the Brown-Forman Brand to life through storytelling, events, and delivery of the right message to the right audience through the right medium at the right time and place.
For thirteen years prior to this, he was responsible for leading Brown-Forman's corporate responsibility strategy, including its approach to advancing environmental sustainability, promoting responsible drinking, and reducing the abuse and misuse of beverage alcohol.
Frederick chairs the Board of Directors of The Healing Place, an addiction treatment and recovery facility, and is a board member of The Ad Council. He holds a Bachelor's from Duke University and an MBA and MS from the University of Michigan. Frederick was previously a member of Ford Motor Company's sustainability team and an environmental consultant with ICF International.