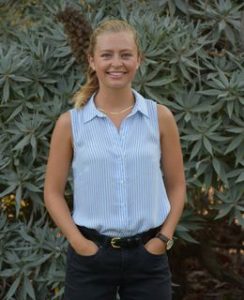 SEAS TRACK
Environmental Policy and Planning
---
Rena Lahn
MBA/MS Candidate
Erb Institute
I am passionate about helping companies transition from a carbon-fueled economy to a greener economy by identifying their environmental risks, defining their sustainability strategy, and helping implement concrete, effective environmental policies.
Prior to becoming a member of the Erb Institute, I worked as a project management consultant in Frankfurt, Germany. I then spent 3 years as an IT process and risk manager at a financial institution focused on improving IT processes for clients and minimizing IT risks.
I hold a B.A. in Environmental and Global Studies from UC Santa Barbara and outside of school, I enjoy playing soccer, going on hikes, and trying new restaurants with friends.