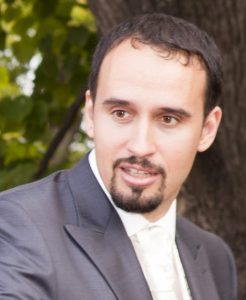 Pavel Azgaldov
Consultant
The Boston Consulting Group
Pavel's passion for sustainability led him to join the Erb Institute to build upon his expertise in sustainable development with knowledge of business and environment. His research interests lie at the nexus of renewable energy, water, and environment. Pavel is a co-VP of annual Renewable Energy Case Competition and a CleanTech Fellow at the Zell Lurie Commercialization Fund.
Before Erb he worked for the Economy Ministry of Russia, where he had designed and introduced new regulations that would incentivize utilities with a $50 billion turnover to invest in energy efficiency and infrastructure as well as improve the quality of their customer care. Prime Minister of the Russian Federation acknowledged Pavel's achievements by giving him the Recognition Award.
Pavel graduated from Moscow Institute of Physics and Technology and New Economic School. His spare time he devotes to skiing and playing tennis with his friends.