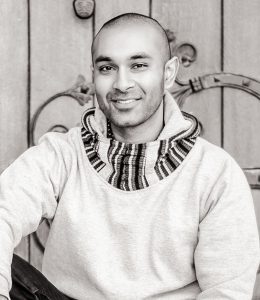 Parijat Chakrabarti
Postdoctoral Research Fellow
Parijat Chakrabarti is a Postdoctoral Research Fellow with the Erb Institute for Global Sustainable Enterprise. His research examines how societies, amidst rapid technological change and global market integration, balance competing interests between economic growth, social inclusion, and environmental stewardship. In particular, he is interested in how institutional responses to this tension create divergent outcomes and how institutions can be better designed to navigate these tensions at the heart of sustainability transitions.
Parijat has regional expertise in East Africa and has conducted long-term fieldwork in Kenya's "Silicon Savannah." In addition to his research, he has worked as a consultant or served on the advisory board for several development projects.
Parijat holds a PhD in Sociology from Princeton and a BA in Economics and Sociology from UC Berkeley. Prior to graduate school, he worked for some time on a farm in Argentina.