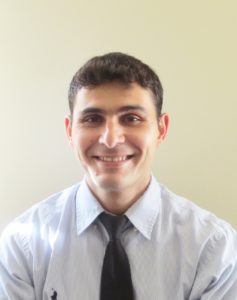 Panikos Georgallis
Erb Post-Doctoral Fellow 2014-2016
Asst. Professor, University of Amersterdam
Panikos Georgallis is an Assistant Professor of Strategy at the Amsterdam Business School, University of Amsterdam.
Prior to this appointment, he was a Post-doctoral Research Fellow at the University of Michigan. He holds a PhD in Strategic Management, a Master in Techno-Economic Systems and a degree in Electrical & Computer Engineering.
Panikos uses interdisciplinary empirical research to investigate the development of new markets and the interaction of firms with their institutional environments. His current research projects focus on settings with strong links to sustainability and examine the interaction between firms and two types of non-market actors: social movements and governments.
Panikos' work has been presented at the top strategy, organizations and sustainability conferences and has received several distinctions: he was awarded the Strategy Research Foundation Dissertation Scholars Grant for his dissertation proposal, received an Honorable Mention from the Organizations and the Natural Environment Division of the Academy of Management for his doctoral dissertation, and won the Best Conceptual Paper Award from the Entrepreneurship Division of the Academy.