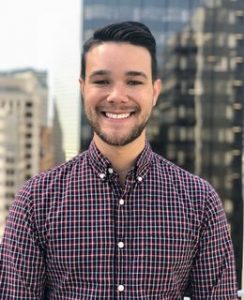 Nick Rojas
MBA/MS Candidate
Erb institute
Nick comes to the Erb Institute with a background in Project Management, Customer Success, and Event Marketing from scaling teams at various startups in the San Francisco Bay Area. He is passionate about implementing common sense and equitable climate solutions at major corporations as they begin to become better environmental stewards.

As a life-long Californian and Eagle Scout, Nick has experienced the havoc climate change has already brought to earth from raging megafires to multi-decade droughts. He's excited to learn how we can reverse these disasters and support communities, particularly BIPOC communities, who are disproportionately affected.

Outside of school and work, Nick is an avid hiker, board gamer, cook, and NPR listener.