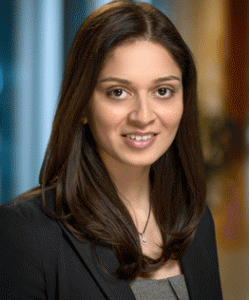 Neesha Modi
Senior Program Officer
The Kresge Foundation
Neesha Modi is a Senior Program Officer with The Kresge Foundation's Detroit program. Before joining Kresge, Neesha worked at Deloitte Consulting in Detroit, where she led talent strategy and culture transformation work, in addition to helping lead that office's Deloitte Center for Leadership and Community, which focused on capacity building for local nonprofit executives. Neesha also held positions with Accenture Consulting and the Civic Consulting Alliance in Chicago, where she designed and implemented transformational change efforts for public, private and nonprofit organizations.
Neesha is a collaborative leader with global experience designing and implementing transformational change and is passionate about curating innovative learning experiences for people and organizations reshaping social and economic landscapes. She has experience in coaching and facilitation, talent strategy, culture transformation, sustainability and nonprofit development. She is an active listener, thoughtful advisor and highly organized leader who empowers teams to succeed in complex and ambiguous situations.
Neesha earned a dual Master of Business Administration and Master of Science degree from the University of Michigan's Ross School of Business and School of Natural Resources and the Environment. She also holds a bachelor's degree in supply chain management from Michigan State University.