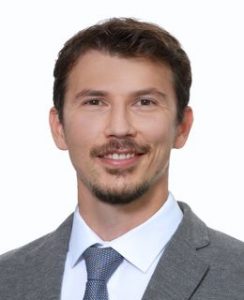 SEAS TRACK
Environmental Policy and Planning
---
Mustafa Cagil Isik
MBA/MS Candidate
Erb Institute
Mustafa comes to the Erb Institute with a background in Business Development in Renewable Energy. Before the Erb Institute, he has four years of experience managing the offshore wind farm and interconnection projects development phase with a contract value up to $4 billion.
Mustafa majored at Istanbul Technical University, where he graduated with a dual degree in engineering by completing Mechanical Engineering in 2016 and Management Engineering in 2017. After building his technical and business expertise in energy systems through his academic studies and professional experience, he is currently exploring environmental policy, a crucial component of bringing the public and private sectors together to tackle climate change.
In his free time, Mustafa is an avid sports enthusiast as an audience, a former student-athlete, and a nationally certified coach. He played American Football at the highest level in Turkey for two years as a kicker and indoor & outdoor soccer at various levels. He also followed the 2014 FIFA World Cup in Brazil, including the final game in the legendary Maracanã Stadium.