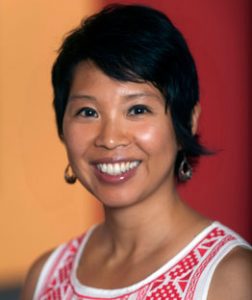 Michelle Lin
Co-Founder
Food Bytes
Michelle thrives at the intersection of sustainability, business, and design strategy and utilizes these disciplines to create meaningful and lasting impact. She has a diverse set of experiences from 10+ years of strategy and general management consulting and has partnered with Fortune 500 companies, city and state governments, startups, and nonprofits across a range of industries and challenges.
While at Erb, Michelle partnered with Solo Cup to develop the firm's sustainability strategy, interned at GreenOrder and IDEO, and was a founding member of the Social Venture Fund and Design+Business.
Michelle previously worked at Context Partners, Deloitte, the Corporate Executive Board, and M&T Bank. She received an MBA and MS in Environmental Science from the Erb Institute in 2012 and a BA from Brown University in Economics and Computer Science. Michelle is a podcast junkie, loves all things food, and is an avid Crossfitter.