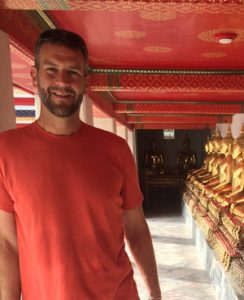 Michael Horn
Renewable Energy Policy & Market Development
GE Energy
Mike is the Conservation Director at Saratoga PLAN, the land trust for Saratoga County in the foothills of the Adirondacks. He oversees the Conservation and Stewardship Programs for the fastest growing county in upstate New York, working to preserve farmland, woodlands, and natural habitats to sustain the county's "quality of place" and the environment, economy, and public health.
Prior to this Mike worked at GE for 11 years in a variety of roles in renewable and distributed energy. Most of this time was spent focused on business and policy strategy as well as commercial transactions. He served on a number of boards including the American Wind Wildlife Institute, Mid-Atlantic Renewable Energy Coalition, Interwest Energy Alliance, Wind on the Wires, and the Southern Wind Energy Association. Mike also served as the co-chair of the American Wind Energy Association's State Policy Committee and Siting and Environmental Compliance Committees. He is co-holder of a patent for the application of ultrasonic bat deterrents on wind turbines.
While at Erb, Mike studied corporate sustainability strategies and explored natural resource conservation as well. He is a contributing author to the Pew Center's October 2006 report Getting Ahead of the Curve: Corporate Strategies That Address Climate Change. He held internships at the Grand Canyon Trust developing plans for conservation-minded ranching and Weyerhaeuser where he performed a valuation of carbon credits to inform the company's climate policy position. His MAP project took him to East Africa to analyze microfinance market opportunities, an experience that was truly world-expanding for him. Prior to graduate school he was a manager in the Financial Advisory Services group at Deloitte & Touche, LLP. Michael holds a bachelor's degree in economics and business from Lafayette College.