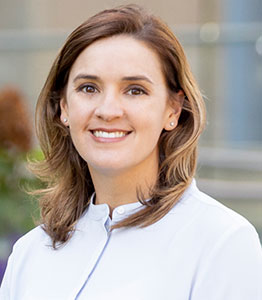 Melissa Zaksek
Erb Institute | Business for Sustainability
Associate Director, Research
Role:
As the Research and Thought Leadership Manager for the Erb Institute at the University of Michigan, Melissa works to advance the institute's research agenda by building new partnerships with company and academic thought leaders and developing and implementing research initiatives that addresses business's most pressing business sustainability challenges.
With a background in collaborative science, resource management and policy, and structured decision-making, she is deeply committed to building and supporting collaborative efforts that promote environmental, social and economic sustainability. Melissa has extensive experience engaging with diverse stakeholder groups, including scientists; federal, tribal, state and municipal governments; conservation, stewardship and industry organizations; and community groups.
Experience:
Previously, Melissa worked with the University of Michigan's Graham Sustainability Institute as research specialist for a NOAA-funded program that supports collaborative, user-driven coastal and marine science. She also spent a number of years working for the U.S. Forest Service in its National Headquarters and Southwestern Regional Office, advancing innovative and collaborative policy and funding initiatives aimed at driving landscape scale forest and riparian restoration.
Education:
B.S. Michigan State University
M.S. The Ohio State University
Language:
Spanish – Limited Working Proficiency