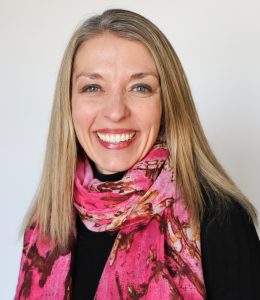 Megan DeYoung
Head of Transformation and Business Development
RiceTec
Megan DeYoung is an entrepreneurial executive who delivers growth for companies that are developing innovative products that solve society's big challenges. Megan is Head of Transformation and Business Development at RiceTec, a company that drives sustainable food production through rice seed technology and makes a positive impact on farmers, employees, and stakeholders worldwide.

Prior to RiceTec, Megan was Vice President of Business Development at AeroFarms, a leading vertical farming company. At AeroFarms she developed new commercial opportunities with leading industry partners that deployed AeroFarms' transformative farming approach to revolutionize agriculture.

Over the course of her career, Megan has advised multiple Fortune 1000 companies on how to develop and implement strategies that marry environmental and social action with business value. Prior to AeroFarms she served as Vice President Americas at Corporate Citizenship, a leading management consulting company specializing in corporate responsibility and sustainability. She also worked at PwC, a global management consulting company, and at PSI, a global nonprofit organization that employed market solutions to encourage healthy behavior and the use of health products in developing countries.

Megan graduated from the University of Michigan with a MBA from the Ross School of Business and a MS from the School for Environment and Sustainability. She also holds a BA with High Honors in Sociology from Emory University.