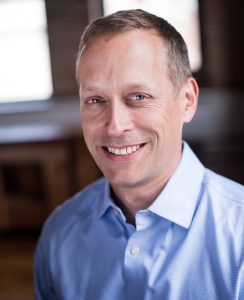 Matthew Johnson
VP Business Development
EnergyHub, Inc.
Matt currently serves as Vice President, Business Development for EnergyHub (www.energyhub.com), a leading provider of distributed energy management software platform services to electric utilities. EnergyHub's platform allows utilities to operate the grid more efficiently by using customer-installed connected devices at the edge of the grid, including Wi-Fi thermostats, electric vehicles, PV and batteries. He focuses on bringing EnergyHub's new product offerings to market and managing relationships with EnergyHub's connected device partners.
Prior to joining EnergyHub, Matt held a variety of positions in the clean energy sector, including serving as Director of Business Development at Gaia Power Technologies, an energy storage startup, and as an Assistant Vice President at Sentech, a clean energy consultancy.
As an Erb student student, Matt's projects included a valuation and market assessment of a cogeneration power plant in Romania, and development of a green marketing strategy for the Westvaco Corporation.
Matt lives in Manhattan with his wife (Megan DeYoung, Erb '02) and son.