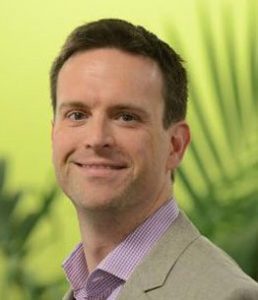 Matthew Garratt
Vice President, Salesforce Ventures & Corporate Development
Salesforce
Matthew Garratt is the Vice President of  Salesforce, where he lead Salesforce Ventures, the corporate investing arm of Salesforce. SalesforceVC is one of the most active Corporate VC's with the mandate of building out our ecosystem of partners through equity investments.
Previously, he was a Sr. Associate at Battery Ventures, where he is part of their cleantech group. Prior to Battery, he was Vice President of Plymouth Ventures, a venture fund in Ann Arbor, Michigan, where he led efforts to establish a cleantech initiative.
While in the Erb Institute's dual degree MBA/MS program, Matthew focused on finance, entrepreneurship and renewable energy. During that time, he worked for GE in their Renewable Energy group as an internal consultant for the wind and solar markets and he also spent time in Africa monitoring clean energy investments for E+Co, a public purpose investment company. For his MS project, Matthew published a policy paper for the UN Sustainable Energy Finance Initiative evaluating the efficacy of public policy intended to promote renewable energy generation projects. He was one of the founding members of Cleantech Initiative on the Frankel Commercialization Fund, a student-led investment fund of the University of Michigan's Zell Lurie Institute for Entrepreneurial Studies.
Matthew has a BS and MS in Materials Engineering from Purdue University and the Pennsylvania State University where he holds a patent for his research in advanced processing of aluminum for aerospace applications. He worked for Alcoa where he applied his materials expertise in the development of new materials and applications ranging from next generation aerospace applications to consumer products. Matthew also worked in an extrusion and casting facility where he transitioned new processes and products from the lab to commercial scale production.