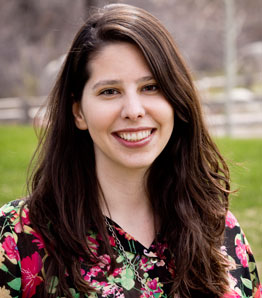 SEAS TRACK
Sustainable Systems
---
UNDERGRAD
George Washington University
---
FAVORITE ACTIVITY
Traveling and Trying out New Restaurants
Mariana Yazbek
MBA/MS Candidate 2020
Erb Institute | Business for Sustainability
A curious person, Mariana is interested in developing a deep understanding of what drives individuals and companies, and connecting these two motivators to create sustainable economic growth. As part of the Erb Institute, she is excited to focus on corporate strategy and marketing, as well as learn more about industrial ecology and the circular economy.
Prior to the University of Michigan, Mariana worked in the intersection of nonprofits, business, and governments: helping leaders from all sectors become more self-aware and self-reflecting (at the Aspen Institute), launching a global partnership and impact investing initiative (also at the Aspen Institute), and strengthening ties between governments and private sectors of her two countries, the United States and Brazil (at the U.S. Chamber of Commerce).
Mariana holds a bachelor's degree in international affairs from the George Washington University's Elliott School of International Affairs, as well as certificates in international business management (from Georgetown University) and in international trade (from the Colégio Visconde de Porto Seguro in São Paulo, Brazil).