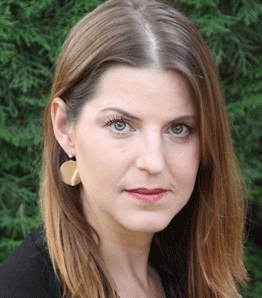 Lianne Lefsrud
Erb Post-Doctoral Fellow 2013-2015
Associate Professor Faculty of Engineering, University of Alberta
Dr. Lianne Lefsrud is an Associate Professor, Director Outreach, Advisor Peter Lougheed Leadership College. She uses mixed methods to study how institutional and new venture entrepreneurs use persuasive language and imagery to shape our conceptions of technology, the environment, and regulations. Specifically, her research examines methods of hazard identification and risk management, risk evaluation and social license to operate, and drivers of technology adoption in oil and gas, mining, pipelining, construction, agriculture, and railroading, among other industries.
As most risks are multi-disciplinary in nature, it has also motivated her academic approach: from an MSc in Environmental Engineering and Sociology (the first Engineering-Arts interdisciplinary degree at UAlberta), to a PhD in Strategic Management and Organization, and now a tenure-track position back in Engineering. Given her multi-disciplinary research, Dr. Lefsrud works with scholars in engineering, computer science, cognitive psychology, business, economics, English literature and film studies, and environmental sociology.
Further, to understand various theoretical model elaboration/validation/ mobilization methods, Dr. Lefsrud moved from academia, to industry and regulation, and back to academia. Professionally, her career spans two decades with senior roles in industry, consulting, and regulation. Prior to returning to academia, she was the Assistant Director Professional Practice with APEGA, an Assistant Director in operations with Canadian National Railway, and worked in construction and oil and gas. Besides doing internationally award winning research, she also provides policy and strategy advice to government and industry. Even while not an academic, she remained instrumental in multi-disciplinary collaborations and publishing, to have the greatest possible impact on organizational and regulatory practices in Canada and worldwide.