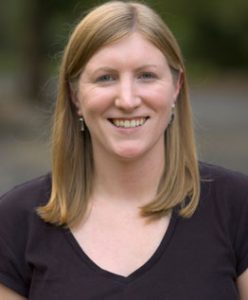 Laura Kaminski
Grants and Contracts Manager
Great Lakes Commission
Laura Kaminski is the Grants and Contracts Manager at the Great Lakes Commission, a nonprofit interstate agency dedicated to safeguarding the Great Lakes region's water and related resources through collaboration with a wide array of partners. In this role, Laura manages several grant programs and contributes to the Commission's financial and operations management through budget oversight, internal grant and contract coordination, and financial and compliance reporting. Laura also supports the Commission's program development efforts through the formulation of requests for funding to public and private sources. She also provides programmatic support to a number of the Commission's water quality and nonpoint source pollution programs.
Prior to joining the Commission in 2002, Laura worked in various capacities within the environmental field, including leading FEMA's congressional correspondence team for the National Flood Insurance Program at PBS&J, and working as an environmental consultant in southeast Michigan.
Laura is a 2008 graduate of the Erb Institute and holds a Master of Science in resource policy, an M.B.A. in nonprofit management, and a Bachelor of Science in environmental geology from the University of Michigan. During her time at Michigan, Laura's interests focused on the development and use of multi-sector collaborative partnerships to address complex local and regional environmental issues.