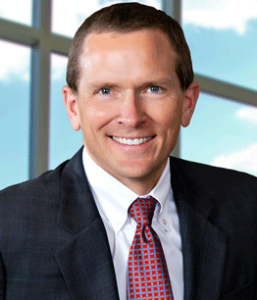 Kevin Self
Senior Vice President Strategy, Business Development & Government Affairs, Schneider Electric
Co-Chair, Erb Institute Strategic Advisory Council
As a member of Schneider Electric's North America Executive Leadership Team, Kevin is responsible for the development and execution of a strategy that drives profitable growth in alignment with Schneider Electric's #LifeIsOn corporate brand.
Kevin's responsibilities include leading the North America strategy development process; leading government policy efforts at the state and federal levels; and identifying new opportunities & partnerships for growth.
Kevin also serves on the boards of The Alliance to Save Energy, The Advanced Energy Economy, The University of Michigan Energy Institute, and Northwestern University's Institute for Sustainability & Energy (ISEN).
Kevin previously held Strategy & Corporate Development roles with Johnson Controls' Building Efficiency Business, Miller Brewing Company, GE Healthcare, and McKinsey & Company.
Kevin holds an MBA from Northwestern University, and MS and BS degrees in engineering from The University of Michigan.