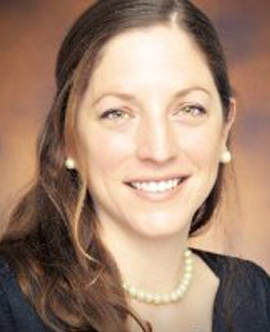 Kerry Duggan
Partner, Sustainability
RIDGE-LANE Limited Partners
Kerry Duggan is a partner with RIDGE-LANE Limited Partners where she works to sponsor public-private partnerships to finance social infrastructure and advance modern urban developments across the U.S. She is also co-founder and director of the national Smart Cities Lab, which helps cities accelerate the process of solving urban mobility, climate and equity-related challenges.
Until January 2017, Duggan served as Deputy Director for Policy in the Office of Vice President Joe Biden, providing direct advice to the Vice President on a broad range of policy issues, including energy and environment, climate change (and climate impacts on national security and energy infrastructure), clean energy technology, finance and R&D, water, climate smart resilient cities, and Detroit's revitalization. She simultaneously served as Deputy Director of the White House's Detroit Federal Working Group.
Prior to joining the Vice President's staff, Duggan served as the Secretary of Energy's Liaison to the City of Detroit where her key areas of focus were the street lighting conversion to LEDs, manufacturing, renewable power generation, energy efficiency and sustainable transportation. Her previous roles at the U.S. Department of Energy (DOE) include Stakeholder Engagement Director, Director of Legislative, Regulatory & Urban Affairs, and Senior Policy Advisor in the Office of Energy Efficiency & Renewable Energy.
Earlier positions included leading the federal political and campaigns activities for the non-partisan national League of Conservation Voters (LCV) and serving as Deputy Director at the Michigan LCV. During this time, she worked directly with hundreds of candidates and campaigns in support of a clean energy future at the local, state, and federal level, including direct interviews of major candidates for U.S. House, Senate, and Presidential races. She also held policy and campaign roles with the Michigan Environmental Council.
Duggan earned her B.S. in Environmental Studies from the University of Vermont and her M.S. in Natural Resource Policy & Behavior from the University of Michigan. As a graduate student at the University of Michigan, she was elected to student government, taught three sections of biology, helped frame the national Coping with Climate Change Summit for the Clinton Global Initiative, facilitated the development of her interdisciplinary master's project, "Planning for the Strategic Redevelopment of Downtown Detroit", and co-authored Downtown Detroit in Focus: A profile of market opportunity with The Brookings Institution.
Duggan lives in the Eastern Market in Detroit with her husband and two children.