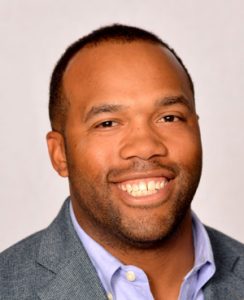 Kenneth Johnson
Sustainability Manager – Seed and R&D Platform
Corteva Agriscience
Kenny Johnson, CCA is the Sustainability Manager – Seed and R&D Platform for Corteva Agriscience. In this role, Kenny is responsible for leading global initiatives and sustainability efforts focused on the R&D pipeline and Seed Platform. Kenny is the key interface for the R&D organization and the integration of sustainability into the product goals and the product development process.
Kenny has been a Marketing Communication Manager for Pasture and Land Management, Cereals, and Rice Crop Protection businesses and the U.S. Product Manager for Nitrogen Stabilizers. Kenny has been featured in the National Association of Conservation Districts 2017 Annual Report, CropLife Magazine, Rural America Live, the North America Manure Expo, Iowa's WHO Radio, and Ag PhD where he provided agronomic information and helped build brand awareness.
Prior to joining the company, he served six years as an officer in the US Army. Kenny first served as a Fire Support Officer in Nuristan (Combat Outpost Keating), Afghanistan with the 173rd Airborne Brigade Combat Team where he earned the Combat Action Badge, Bronze Star, Purple Heart and Army Commendation Medal with Valor. Kenny also served as an assistant operations officer for 4-319th Airborne Field Artillery Regiment, an admissions officer for West Point, and an Army Recruiting Company Commander for a 35-person company.
Kenny received a Bachelor of Science Degree in Economics from the United States Military Academy at West Point, a Master of Science Degree from the University of Michigan's School of Natural Resources and Environment and a Master of Business Administration Degree from the University of Michigan's Ross School of Business. At Michigan, Kenny was an Erb Institute Merit Scholar, a Consortium for Graduate Study in Management Fellow, and a Dow Sustainability Fellow. Kenny is a Certified Crop Adviser with the Sustainability Specialist Certification.