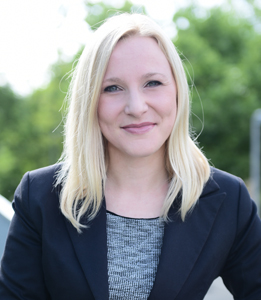 Katrin Heucher
Postdoctoral Fellow
Erb Institute
Katrin
 Heucher is a Postdoctoral Research Fellow at the Erb Institute. 
Katrin
's research lies at the intersection of sustainability management and organization studies. In particular, she studies practices and processes related to paradoxical tensions that occur in organizations when implementing a sustainability strategy. To this end, 
Katrin
 conducted extended fieldwork during her Doctoral Studies at Loughborough University, UK, to observe behavior and changes over time. Her research uses qualitative methods such as organizational ethnography to study corporate sustainability and paradox. During her postdoctoral fellowship at the Erb Institute, 
Katrin
 plans to build on and complement her research from her doctoral degree by conducting research in order to understand how to live well while 'living with paradox'.
Previously, 
Katrin
worked in the chemical industry in the areas of international marketing and business strategy.  Throughout her studies (BA in Regional studies China and Business Administration at the University of Cologne, Germany; and MSc in International Management (for China) at the School of Oriental and African Studies, London, UK),
Katrin
 has also gained significant insight into the FMCG and chemical industry and has shown a passion for experiencing different cultures (working and studying in Germany, China, and UK).