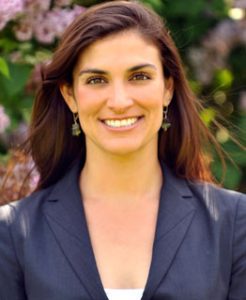 Katherine Klabau
Senior Associate
KPMG
Katherine is passionate about helping organizations transform society by finding the intersection between social, environmental, and business value. She believes that business is a critical tool for tackling the world's most difficult challenges. Katherine wants to work with companies to develop and implement sustainability strategies that create long term value for the organization and our world.
Katherine holds a B.A. in History from Wellesley College and worked in the financial services industry at J.P.Morgan prior to joining the Erb Institute.
Katherine is an avid outdoor enthusiast. Whether it's camping in her Northern California homeland or rollerblading on the banks of the Hudson River, Katherine never passes up an opportunity to be outside.