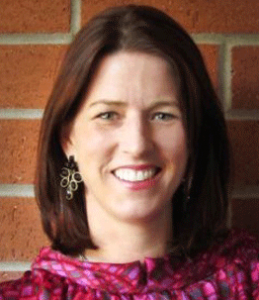 Kara Hurst
Director, Worldwide Sustainability
Amazon
Kara Hurst leads the development and evolution of sustainability and social responsibility at Amazon worldwide. Utilizing Amazon's scale, speed and innovation, Hurst's teams focus on Amazon's key social and environmental opportunities across all of Amazon's business areas globally. Our programs include responsible supply chain management, social responsibility in Amazon operations, Frustration Free Packaging and eCommerce packaging standards, renewable energy and energy efficiency, eWaste, product take-back, hazardous waste, and social and environmental policy setting.
Previous to Amazon, Hurst served as the CEO of The Sustainability Consortium (TSC) – named one of Scientific American's "Top Ten World Changing Ideas" of 2012. With over $2.4 trillion in revenue, TSC members consist of leading corporations, NGOs, Universities and government and regulatory agencies. Through this network, TSC members form a global, collaborative network focused on building a foundation of scientifically based business tools to drive improvements in consumer product sustainability.
Prior to TSC, Hurst served as Vice President of BSR, where she spent eleven years. Hurst built several global industry practices, led BSR's NY and DC offices, as well the global partnership practice with governments, multi-laterals and foundations. Hurst also oversaw the annual BSR Conference.
Previous other work includes: as a founding member of the EICC, Hurst initiated the original EICC working group, bringing together six large technology companies, and facilitated the industry initiative in responsible supply chain management through its first several years, including constructing the Code of Conduct. Hurst also applied this concept to other sectors, including pharmaceuticals, to establish meaningful industry partnerships such as the Pharmaceutical Supply Chain Initiative (PSCI). Hurst worked with GE's corporate citizenship team for eight years as well as Hyatt's executive team to build their first CSR platform.
Prior to BSR, Hurst worked in Silicon Valley as Executive Director of the public-private venture OpenVoice and as a Manager of Corporate Affairs for the Children's Health Council. Early in her career, she has held roles at the Urban Institute as a Research lead and worked for two elected officials – Mayor Willie Brown of San Francisco and in New York for the late Senator Daniel Patrick Moynihan (D-NY).