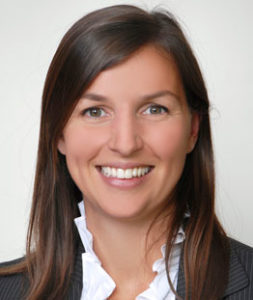 Julia Ruedig
Senior Product Manager, Amazon Fresh
Amazon
Julia is currently a Senior Product Manager, at Amazon Fresh. Julia Ruedig is interested in applying sustainability principles to operations management, supply chain logistics, and product development strategy. Before joining the Erb Institute, she worked with emerging technologies for Blue Marble Biomaterials, a waste-to-chemicals start-up company. Julia served as Director of Marketing and Communications, and also developed and launched the foundational strategy for the company's business analytics program.
During her time at the University of Michigan, she has authored a report on measuring the performance of sustainability personnel for the US Green Building Council and co-authored a survey report of supply chain sustainability services. She is currently focusing on her master's project with the World Wildlife Fund, which aims to provide guidance to corporate purchasing managers or product designers regarding environmental trade-offs of similar commodity choices.
Julia is proficient in Mandarin Chinese and has lived and worked in China several times beginning in 2001. She hopes to incorporate her knowledge of Chinese language and culture in her post-graduate work.