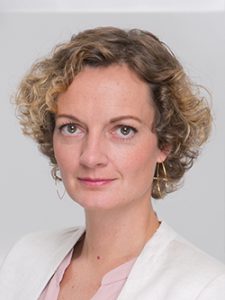 Judith Walls
Erb Postdoctoral Alumni
Asst. Professor - Strategy, Management and Organization, Nanyang Business School, NTU Singapore
Judith Walls joined Nanyang Business School in January 2013. She holds a PhD in Strategic Management from Rensselaer Polytechnic Institute and an MBA from the National University of Singapore. Prior to joining Nanyang Business School, she was an assistant professor at Concordia University in Montreal and a post-doctoral research fellow at the University of Michigan's Erb Institute for Global Sustainable Enterprise.
Dr. Walls researches the intersection of business and sustainability. Her work takes a corporate governance perspective by looking at the roles of board directors, shareholders, and top managers in corporate sustainability, and how organizations govern greening initiatives internally and across their supply chain. Dr. Walls also investigates the role of emotions in the communication of environmental strategy, and the role NGOs play in instigating institutional change. Her work has been published in Business & Society, Journal of Organizational Behavior, and Strategic Management Journal. She additionally serves on the Board of Reviewers for the Journal of Business Venturing and Journal of Management.
Prior to her academic career, Dr. Walls conducted investor relations consulting and business development at Thomson Financial in London, Singapore and Sydney. In this role, she was a consultant for clients in the semiconductor, airline, internet, telecommunications, retail, construction, and other industries. Dr. Walls has also served as a volunteer business consultant and operations manager at the Cheetah Conservation Fund in Namibia.