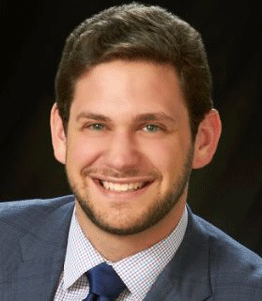 Josh Tanenbaum
Founding Partner - Clearstone Enterprises
Josh is the Founding Partner of Clearstone Enterprises, a venture investment, design, and innovation platform that targets and builds businesses that profit from "giving a voice to the voiceless". Josh was up until recently a member of Korn Ferry's Asset Management and Alternatives practice, as well as a founding member of its Impact Investing Center of Expertise.
Josh previously founded LOCAL VIBES, a talent development and scouting platform that leveraged fan and social impact analytics to help the best up-and-coming live bands drive impact for their most passionate causes. He started his career in financial services and public policy at Alex Brown, Morgan Stanley, and Third Way.
As an evangelist for impact investing, Josh has spoken at such forums as the White House, the University of Maryland Smith School of Business, the University of Michigan Ross School of Business, Nexus Global Youth Summit, and, recently, he judged the President Clinton-backed Hult Prize. Josh currently serves as senior advisor to TAU Investment Management, an impact private equity fund focused on transforming global supply chains.
He currently sits on the boards of the America-Israel Cultural Foundation and the Polonsky Foundation, and serves as the treasurer of the Council of Young Jewish Presidents. He is also a Young World Fellow of the Duke of Edinburgh International Award and a member of the University of Michigan Ross School of Business's Erb Institute External Advisory Board.
Josh graduated from the University of Melbourne, Australia, where he earned a dual Bachelor of Arts degree in politics & international studies and sociology. He also studied public policy at University College London.