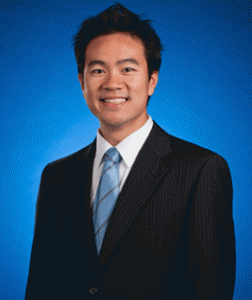 Jonathan Huynh
Finance and Business Operations, Global Marketing Solutions
Facebook
Jonathan currently works in Finance and Business Operation, for Global Marketing Solutions, at Facebook. He believes that businesses have the ability to significantly scale and improve economic, social, and environmental impacts for their stakeholders. Prior to joining the Erb Institute, Jonathan was an Enterprise Risk Senior Consultant at Deloitte and Touche, in which he helped his clients redesign business processes and improve internal controls to mitigate financial risk.
After graduation, he worked at RBC Capital Markets in the Power, Utilities, and Renewables Investment Banking group. At RBC, he works on M&A, due diligence, and project finance activities across the utilities, renewables, and independent power producers sectors.
Jonathan received a BA in Business Economics and International Development Studies from UCLA. Outside of work, Jonathan enjoys golf, snowboarding, traveling, trying new foods, and learning new languages.