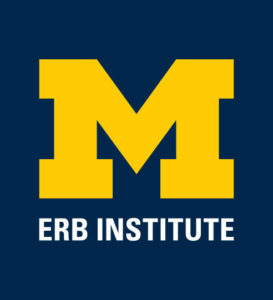 John Hunt Briggs
Resource Recycling Systems, Inc.
Hunt is co-founder and Director of Business Development for ReGenerate, an innovative, waste-to-energy startup firm serving the food service industry. At the University of Michigan's Erb Institute, he earned an MBA at the Ross School of Business and a Master of Science in Sustainable Systems at the School of Natural Resources and Environment (SNRE). He also holds a B.S. in environmental studies M.E. in entrepreneurship. At Michigan, his areas of emphasis included strategy, finance and industrial ecology, with graduate research focused on smart commercial energy management technologies.
Hunt has a diverse background in the energy industry, with consulting engagements in commercial energy management to international projects in the electrical transmission sector. Hunt was a Climate Corps Fellow with the Environmental Defense Fund and developed an energy management plan for the commercial and hospitality divisions at Biltmore Farms. He partnered with Cisco Systems on a yearlong project to implement an IT-based energy management project at the University of Michigan. Prior to his studies at UM, he taught biology, chemistry and physics to highly talented high school students.