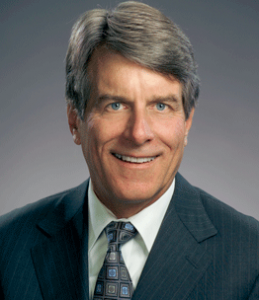 John Erb
President
Fred A. and Barbara M. Erb Family Foundation
John Erb serves as President and Trustee of the Fred A. and Barbara M. Erb Family Foundation.
The mission of the Erb Family Foundation, a $275 million foundation headquartered in Bloomfield Hills, Mich., is to nurture environmentally healthy and culturally vibrant communities in metro Detroit, consistent with sustainable business models, and to support initiatives to restore the Great Lakes ecosystem. The foundation is particularly focused on improving water quality in the watersheds that affect metro Detroit and Bayfield, Ontario; promoting environmental health, justice and equitable development; and supporting the arts as a means to strengthen the metropolitan Detroit region.
A graduate of the University of Denver, Erb serves on the boards of the Community Foundation for Southeast Michigan and Detroit Zoological Society. He also serves on the Board of Governors for the Cranbrook Institute of Science, the Advisory Board for Common Ground, the President's Advisory Group at the University of Michigan, and the Advisory Board for the Graham Environmental Sustainability Institute at the U-M. Past boards include the Council of Michigan Foundations, Cranbrook Educational Community, Detroit Public Television, Stratford Shakespearean Festival and Bank of Birmingham.