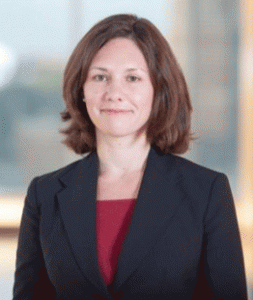 Jenny Casler, CPA
Program Manager and Strategic Planner
Great Lakes Water Authority
Jenny's experiences to-date have prepared her for a leadership role in identifying and testing alternatives for increasing wildlife conservation. She has depths of experience in change management, finance, operations and technology improvement, real estate, entrepreneurship, and current environmental initiatives (e.g., improving water and sewer utility operations and implementing green infrastructure). Jenny is currently implementing a business intelligence strategy and tools for the Great Lakes Water Authority (GLWA).
Prior to joining GLWA Jenny was a consultant to other governmental entities throughout the US. She assisted them in restructuring and streamlining operations, strategically sharing and outsourcing services, and selecting and implementing advancing technologies (e.g., ERP systems). Jenny also owns and operates nine rental properties in up-and-coming neighborhoods in Lansing, Michigan. She seeks to improve the neighborhoods by improving the condition of the houses (incl. urban gardens), screening tenants, engaging with the local neighborhood center, and assisting with grant applications.
During Jenny's time as a graduate student at the University of Michigan she worked as an Interim CFO for an environmental consulting firm and also researched land and water use for the University's Graham Environmental Sustainability Institute. Her master's project focused on brownfield redevelopment for the City of Houston, TX and Exxon Mobil. Jenny is a CPA and earned a Bachelor of Arts and an international business specialization from Michigan State University.
In her spare time Jenny enjoys increasing native wildlife habitat and populations including maintaining a NWF-certified backyard habitat, raising native bees, and volunteering for the Huron River Watershed Council and The Stewardship Network.