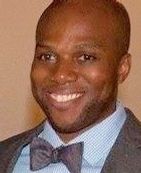 Jason Angel
Director of Partnerships and Growth
GRAIL
Jason Angel is a Director of Partnerships at GRAIL, a leading health care technology start up in Silicon Valley. The team at GRAIL has combined artificial intelligence and epigenetics to design a first of its kind early cancer detection test that can detect more than 50 kinds of cancers in a single blood draw. The co-founders include Jeff Bezos, Bill Gates and Illumina.

Prior to GRAIL. Jason led business development and strategic alliances for Genentech and Roche in the West and Midwest U.S. Jason is also a proud U.S. Marine Corps Veteran and UCLA Bruin.

At the Erb Institute, Jason's focus was both Behavior, Education and Communication as well as Healthcare Management. Jason's interests include Social Equity, the Built Environment, Epigenetics, Artificial Intelligence, Deep Ecology and Sustainability.