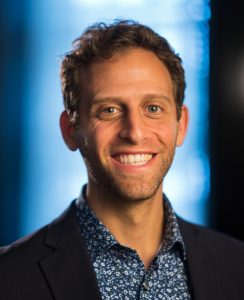 Izzy Gainsburg
Associate Director of the Polarization and Social Change Lab (PASCL)
Stanford University
Izzy is the Associate Director of the Polarization and Social Change Lab (PASCL) at Stanford University, where he manages and supports ongoing research, develops and implements field experiments, fosters relationships with external partners, and helps shape the future of PASCL.
Before coming to Stanford, Izzy completed 
postdoctoral
fellowships at the Harvard Kennedy School and University of Michigan's Erb Institute. He received his PhD in Social Psychology from the University of Michigan in 2020. During that time, Izzy conducted and published research on a variety of topics, including environmental values and behavior; compassion, moral concern, and altruism; diversity, equity, and inclusion; and meta-scientific efforts to increase the social impact of psychological research. In general, his work is informed and motivated by ideas from effective altruism.
Outside of work, Izzy enjoys spending time with his beloved family and friends, playing too many sports for his own good, improvising new recipes in the kitchen, and doing various nature-y things in nature.