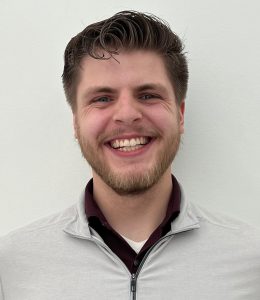 Ian Kwant
Program Coordinator
Erb Institute
As a Program Coordinator for the Erb Institute, Ian's primary focus is on the Erb Institute Dual-Degree program. His role acts as a major support to the Institute as well as its students and alumni.
Ian brings a unique passion for sustainable organizational development, looking to broker and foster connections between students, staff, faculty, partners, and outside organizations that not only promote the organic growth of the Erb Insititue's dual-degree program, but furthers the Erb Institutes overarching mission of creating a more sustainable world through the power of business. Leveraging skills developed in his previous roles as a recruitment consultant and as a sales representative, Ian hopes to utilize recruitment and relationship building to continue making the Erb Institute's dual-degree one of robust and rewarding programs of its kind.
Ian holds a Bachelor's degree in Organizational Studies from the University of Michigan.