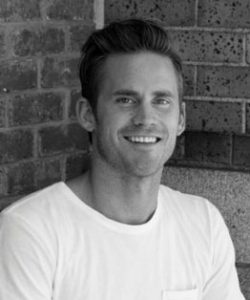 Grant Hughes
Co-Founder/CSO
Focus Solutions, Inc
Grant Hughes is an innovator in the field of human movement tracking. He is co-founder and Chief Strategy Officer of Los Angeles-based FocusMotion, a wearables-first motion technology and application company dedicated to improving health through movement, gesture, fitness and therapy monitoring, and quantification.
Since its inception in 2013, FocusMotion has been tapped by some of the biggest brands in wearables, including Microsoft, Samsung, Pebble and Fitocracy, for its unique algorithmic technology that can track human movement by utilizing sensors on the body or woven into a person's clothing — and can understand and quantify anything from a yoga pose to a handshake. The company was recently named to the Los Angeles Dodgers Accelerator Program with R/GA, has won numerous accolades such Webby and Cannes Lion Awards, and continues to build the largest existing database of human movement.
Hughes and co-founder Cavan Canavan hold multiple patents for motion tracking (United States 30627-92601, 30432-24389, 30432-24396)[a][b] and as MBA students at the University of Michigan, the pair won the Pryor-Hale Award for Best Business in the Michigan Business Challenge.
Hughes holds master's degrees in education, business, and environmental science from the Erb Institute at the University of Michigan. As a former teacher with Teach for America, Hughes remains dedicated and committed to educating and mentoring children as an active volunteer with Los Angeles-area youth.