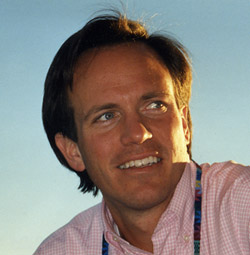 Glenn Prickett
Chief External Affairs Officer
The Nature Conservancy
Glenn Prickett oversees international and U.S. government relations, corporate practices and sustainability efforts, and relationships with leading international institutions and non-governmental organizations for The Nature Conservancy (TNC). He joined TNC in January 2010 after two decades working on international environment and development policy.
Prickett comes to TNC after 13 years at Conservation International (CI), where he led efforts to engage the private and public sectors in conservation and sustainability. He founded and led CI's Center for Environmental Leadership in Business, a division created to engage the private sector in developing solutions to environmental challenges. During his time at CI, he also led the organization's policy and climate change teams. In 2009, Prickett served as a senior fellow at the United Nations Foundation to help shape core elements of an effective global response to climate change. He also served in the Clinton Administration as chief environmental advisor at the U.S. Agency for International Development, where he coordinated policy and budget for U.S. environmental and energy assistance to developing nations.
Prickett graduated from Yale University in 1988 with a B.A. in economics and political science.