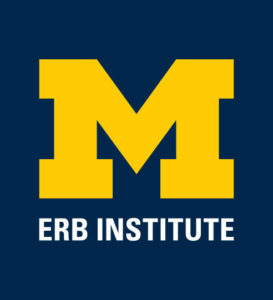 Gib Hedstrom
Owner
Hedstrom Associates
Gilbert (Gib) Hedstrom has spent his career working at the nexus of corporate governance, business strategy and sustainability. For over 25 years, he has advised C-suite executives, CEOs, and board members about how to handle environmental and business challenges – and opportunities. He has reported directly to boards of directors of Fortune 500 companies on over 60 occasions.
In 2004, Gib founded Hedstrom Associates, an advisory firm specializing in business consulting and executive counsel on sustainability strategy. For many years, he has served as Program Director for The Conference Board, where he runs three executive councils of chief sustainability officers. Collectively, these councils comprise about 100 senior executives and officers from ~75 Fortune 500 companies. Each council meets three times a year.
From 1981 to 2001, Gib worked at consultancy Arthur D. Little. As Vice President and Managing Director, he oversaw the company's sustainability and strategy business throughout Europe and Asia, living for several years in Brussels. Gib ran the company's highly successful environmental auditing business during the 1980s.
Gib arrived in Ann Arbor after four years at General Electric where he completed the Financial Management Program and served as Manager, General Accounting. When he arrived at the University of Michigan, he was told "nobody had ever been through the joint MBA/MS (natural resources) degree program" Gib had been accepted into. (Years later, the program was formalized as CEMP, and then Erb.)
Gib holds a MBA and MS (Environmental Strategy) from the University of Michigan and a BA Economics and Geology from Hamilton College and served as a member of the Erb Institute EAB  from 1997 – 2013.  He has authored several books and written dozens of articles related to governance, strategy and sustainability. In late 2017, he published a small book titled Sustainability – A Guide for Boards and C-Suites, available on Amazon. Gib, his wife and his two grown children are active in many sports and outdoor activities.