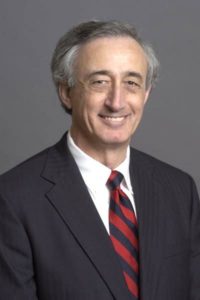 George Pilko
Founder & Chairman - Pilko & Associates
George Pilko co-founded Pilko & Associates in 1980 with a simple idea: Do high quality consulting on EHS issues, keep clients "thrilled," and attract staff who are committed to the same principles. The success of this philosophy shows in the numbers – to date the firm has assisted high profile chemical and energy clients in 48 countries on deals worth a combined total of $350+ billion.
Well known in the industry, George has published articles in Directors & Boards, and Mergers & Acquisitions, and he has been quoted in publications that include The Wall Street Journal, New York Times, Petroleum Economist, and Chemical Week. In 1993, the University of Michigan named him Chemical Engineering Graduate of the Year.
George and his wife have two sons, one at the Naval Academy in Annapolis and the other working for JPMorgan Chase in New York, NY. Away from the office or client meetings, you'll probably find George on a sailboat in scenic locations or behind a book.