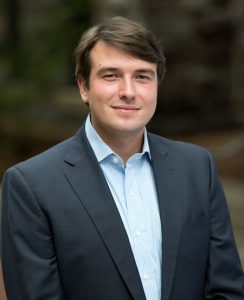 Evan Leon
Global Supply Manager
Tesla
Evan is passionate about the sustainable development of natural resources used in technology. At Tesla, he is responsible for developing and executing Tesla's battery recycling strategy in North America and supporting Tesla teams in Europe and Asia. Evan is also part of Tesla's nickel raw material sourcing team where he works closely with suppliers and partners around the world to support Tesla's supply chain development activities.

Prior to Tesla, Evan was responsible for nickel and cobalt raw material sourcing at General Motors (GM) where he structured and negotiated GM's first battery raw material supply contract. He was also part of the battery materials team at Traxys, a leading commodity trader, where he evaluated lithium and battery recycling opportunities. He began his career in the battery supply chain as an MBA intern/analyst in the lithium resources and recycling group at Albemarle Corporation.

While at Michigan, Evan was a researcher at the Center for Sustainable Systems in the School for Environment and Sustainability (SEAS) and the University of Michigan Energy Institute + Battery Lab. He wrote his master's thesis on electric vehicle battery recycling, which was published in the peer-reviewed academic journal Resources, Conservation & Recycling.

Evan graduated cum laude from Duke University where he earned a Bachelor of Arts in Spanish & Latin American Studies with highest distinction. He won the James Rolleston Prize for Best Thesis in a Foreign Language. Evan enjoys learning languages and about cultures around the world. He is fluent in English and Spanish and currently learning Korean.