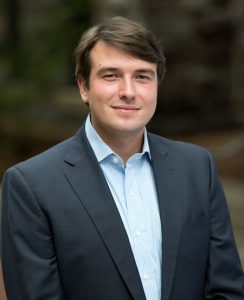 Evan Leon
MBA/MS Candidate 2020
Erb Institute | Business for Sustainability
Evan is passionate about the sustainable development of natural resources used in technology. His research focus is battery raw material production and battery recycling for electric vehicles. Evan spent his first summer working in the Global Battery Engineering division at General Motors. He devised materials and manufacturing strategies for upcoming electric vehicle programs and presented them to senior executives.
During his first year at Michigan, Evan worked on the Lithium Resources and Recycling team at Albemarle Corporation, a leading producer of lithium chemicals used in batteries for portable electronics, electric vehicles, and energy storage systems. He also served as a battery economics research assistant at the University of Michigan Energy Institute where he led the development of technical models that estimate raw material demand for electric vehicles.
Evan brings four years of corporate banking experience covering Latin American financial institutions. While working in banking, Evan served on teams that executed cross-border transactions and managed credit risk.
Evan graduated cum laude from Duke University where he earned a Bachelor of Arts in Spanish & Latin American Studies with highest distinction. He enjoys learning languages and about cultures around the world. He is fluent in English and Spanish.