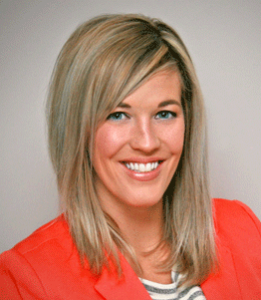 Emily Keeler
Erb Institute | Business for Sustainability
Associate Director, Student and Alumni Affairs
Role:
Emily is responsible for enhancing the learning experience of Erb's dual-degree students with business sustainability content, including short-term projects and multi-year collaborations with companies and nonprofit partners in the U.S. and abroad. As the Student Affairs and Alumni Manager, she provides student support through ongoing advising, programming, and co-curricular and academic planning. Emily is responsible for increasing the quality and diversity of the Erb student body across industries, sustainability issue areas and global experience, as well as supporting the network of over 450 Erb alumni in 20+ countries. Emily supervises the Student/Alumni team, leads fundraising efforts to support student impact projects, manages the Erb External Advisory Broad, provides support for the Erb student government and collaborates with Erb's Research Manager on developing high-impact projects. In addition, together with the Managing Director, Emily also teaches Erb Seminar, a required course for all first-year students. The course introduces a carefully selected set of sustainability issues and management tools that all sustainability professionals should understand before entering the marketplace.
Experience:
Prior to joining the Erb Institute, Emily spent several years as an International Programs Advisor at the University of Michigan College of Engineering, where she managed partnerships in Asia, Australia and the U.K., advised outgoing study abroad students, supported incoming international students and served as an emergency responder to all students traveling abroad. Emily has also held positions in both sales and the nonprofit sector.
Experience:
B.A. – Grand Valley State University
M.A. – University of Michigan
Languages:
Spanish – Professional Working Proficiency
Fun Fact:
Emily is passionate about international education and has lived in Barcelona, Spain, and Shanghai, China. She has led University of Michigan students on international experiences in China, South Korea, India and Iceland.