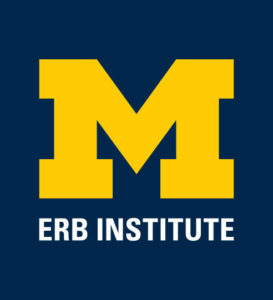 Elizabeth Uhlhorn
Global Product Sustainability Leader
The Dow Chemical Company
Beth Uhlhorn serves as Global Product Sustainability Leader for Dow's Coating Materials, Performance Monomers, and Plastic Additives businesses. She is responsible for leading Product Stewardship and Product Regulatory Compliance efforts, as well as driving sustainability strategy for these businesses. Prior to this role, she was the Sustainability Program Manager for Nature and Ecosystem Services, where she oversaw design and implementation of Dow's new 2025 Valuing Nature Goal, which aims to generate $1 billion (as measured in NPV) in cost savings or new revenue through projects that are good for business and the environment. She has also held several finance positions throughout the Company, including Finance Manager with both Dow's Construction Chemicals business unit and Dow Kokam, a former joint venture that manufactured lithium ion batteries.
Before joining Dow, Uhlhorn worked in the non-profit sector with the World Wildlife Fund. There, she was a research associate on the Conservation Finance team and later helped banks create and enforce environmental policies. She has also served in the U.S. Peace Corps in Cameroon, West Africa, where she trained farmers in natural fertilization techniques and developed small agricultural businesses.
Beth holds dual MBA and MS degrees through the University of Michigan's Erb Institute | Business for Sustainability.  She also received a BA in environmental science and political science from the University of St. Thomas, in St Paul, Minnesota.