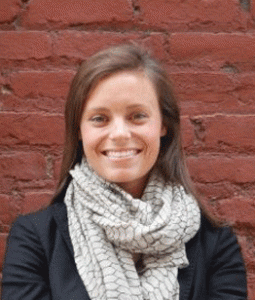 Devon Douglas Leahy
VP Sustainability
Ralph Lauren
Devon has a long history of working in both the environmental and corporate sustainability fields— first with leading NGOs such as the Environmental Defense Fund and the Environmental Law Institute and later in government posts at the Environmental Protection Agency and on Capitol Hill. Prior to joining Etsy, Devon worked in sustainability marketing and on the sustainability strategy team at Walmart, leading product and supply chain initiatives and consumer facing marketing campaigns. She also spent three years heading up the strategy practice at sustainable brand innovation firm, BBMG, where she guided clients like NBCUniversal, eBay, Target and Johnson & Johnson through sustainability innovation and marketing challenges.
In her current role as Senior Director of Sustainability and Social Innovation at Etsy, Devon works to leverage Etsy's markets, technologies and services to create positive environmental and social value. This includes leading the company's strategy to move towards carbon neutral and zero waste operations, advance the use of mindful materials throughout Etsy's marketplace and address systemic social issues that impede the growth and success of creative entrepreneurs.
At the Erb Institute, Devon focused on Marketing, Corporate Strategy and Environmental Policy with the goal of democratizing sustainability through consumer education and stakeholder engagement. She held summer internships at both Walmart and Seventh Generation.
Devon grew up in Stowe, Vermont and has a B.A. in Environmental Policy, Government and Art History from Colby College. She now lives in Brooklyn with her husband Tom Leahy (Erb '10), their daughter Sloane and dog Harley.