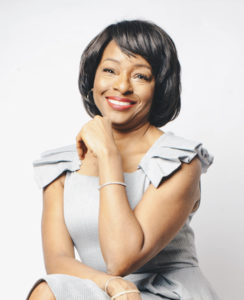 Carla Walker-Miller
Founder and CEO
Walker-Miller Energy Services
Carla Walker-Miller is the Founder and CEO of Walker-Miller Energy Services, a 20-year-old values driven company that changes lives through energy, by reducing the utility burdens on families,
creating jobs, and decreasing harmful greenhouse gases. Started in 2000 after an 18-year corporate, Carla's company nearly collapsed in 2010 during the recession. She reinvented by successfully pivoting from electrical equipment sales to the energy efficiency industry. To date, Carla has molded Walker-Miller into one of the largest African American and woman owned energy waste reduction companies in the country.
Determined to create positive change, Carla is a visionary who leads with both empathy and tenacity. In 2018, she made three transformational decisions by instituting a $15.00 an hour minimum wage, resolved to only recruit team members who embrace the company's culture of kind excellence, and adopted second chance policies that give people with criminal records fair opportunities for employment. A longtime Detroit booster, Carla champions diversity in all forms, and aggressively recruits and trains a workforce that reflects the rich diversity of the communities her company serves. She believes the representation of all voices emphasize our humanity, drives sustainable policies, and creates equitable opportunities for all.