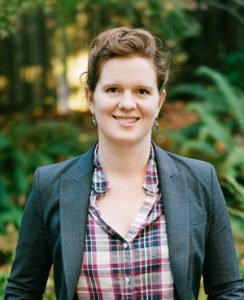 Caitlin Harren
Director of Sustainability and Social Responsibility
Amazon
Caitlin is now the Director of Sustainability and Social Responsibility at Amazon, following her role as the global Head of Restricted Products. This role follows 4 years of leadership on Amazon's Sustainability and Social Responsibility team.
She is interested in using market strategies and the principles of industrial ecology to make human systems behave more like natural systems. Faced with shifting market dynamics and mounting environmental concern, Caitlin sees advance data science and innovative value-chain management as her preferred tools for enabling safe, efficient customer fulfillment.
Caitlin spent the summer after her first year working with BSR in San Francisco and traveling to India for work on her master's opus. In 2012, she interned at the Dow Chemical Company through their MBA Sustainability Leadership program.
Caitlin joined the Erb Institute to be at the forefront of the movement generating smarter business solutions based on competitive financial strategy and sound environmental science. Before arriving in Michigan, Caitlin worked for Innovest Strategic Value Advisors (now RiskMetric) and the Sierra Club. She received her Bachelor's degree in Government and Environmental Science and Policy at Smith College.