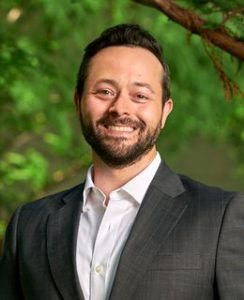 Brian Hartmann
President
CMS Enterprises
Brian Hartmann is President of CMS Enterprises a wholly owned, unregulated subsidiary of CMS Energy Corporation. Brian leads overall strategy, business development, and operations of the company. Prior to this role, Brian was Executive Director of Corporate Strategy for Consumers Energy, the regulated, Michigan utility subsidiary of CMS Energy. Before joining Consumers Energy, he was an Associate Partner and leader within McKinsey and Company's electric power and natural gas practice.

Brian has a strong background in all aspects of power generation and distribution, as well as market trends, and an understanding of how to create and define successful long-term strategies.

Brian holds bachelor's and master's degrees in Business Administration from the Ross School of Business at University of Michigan and a master's of Environmental Science degree from the School of Natural Resources at the University of Michigan. He also holds a certification in Financing and Deploying Clean Energy from Yale University.