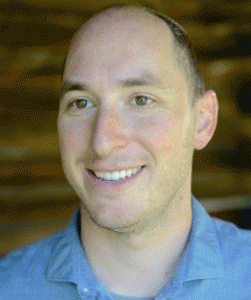 Arthur Peterson
COO
GreenKrate
Arthur's focus is in corporate sustainability, closed-loop systems, and creative solutions.
Arthur now serves as the Chief Operations Officer at GreenKrate, a business that provides healthy school lunches supported by local and organic food.
While at Erb, he interned at Ford Motor Company in the Sustainable Business Strategies office and worked on a corporate strategy for water and sustainable raw materials. Also at Ford, Arthur's master's project from December 2008 to April 2011 helped to measure the carbon intensity of Ford's supply chain, including working with WRI and WBCSD on the development of scope 3 greenhouse gas accounting standards.
Arthur was also the vice president for campus sustainability with Ross Net Impact and co-president of the Social Sector Collaborative. In the summer of 2009, Arthur interned at Ceres, where he collaborated with the corporate programs team on a corporate sustainability vision paper.
Prior to joining the Erb program, Arthur started an agriculture education program in Tanzania, worked with the city of Cambridge on its climate change plan, and was a research analyst at KLD, a socially responsible investing research firm. Arthur graduated from Dartmouth College where he focused on environmental studies and public policy.