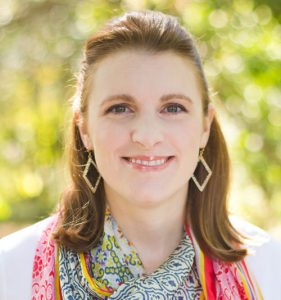 April LaCroix
Strategy Manager
Accenture
April is interested in competitive sustainability strategy and organizational development. Most recently she developed a carbon reduction investment strategy for a Fortune 500 firm during her internship with Accenture's sustainability practice. Prior that, she consulted with the City of Chicago's Green Jobs for All initiative to project labor demands for green jobs. At Ross she has competed in and won first place in the McKinsey Strategy Competition, BCG Case Competition, Deloitte and GE National MBA Human Capital Case Competition, and the Ross Leadership Crisis Challenge.
Before graduate school, April assisted in launching Interface's corporate sustainability consulting firm, InterfaceRAISE. In that capacity, she managed the successful delivery of multiple client projects in areas such as renewable energy, leadership development, associate engagement and other sustainability-related initiatives, mainly for Fortune 500 companies. She also played a key role in building the firm's internal organizational structure including the development of products, partnerships, marketing strategy, customer relationship management systems and intellectual property.
Previously, April held positions at the Foreign Agricultural Service at the US Embassy in Lima, Peru and at the League of Conservation Voters Education Fund in Washington, DC. As a Fulbright Scholar, she completed a MA in Geography at the University of Toronto. April received her BA in Economics and Sustainability (Summa Cum Laude) from Alma College and is a 2004 Morris K. Udall Scholar.